Montecarlo is an ancient medieval hamlet placed in the Tuscan "province" of Lucca, which together with the surrounding town councils of Altopascio, Capannori and Porcari bound the production zone of one of the oldest wines in Tuscany:

Montecarlo
The village lies at 163 metres above sea level and overlooks both the Nievole Valley from one side and the Lucca Plain from the other one. The view is really impressive and the sight wanders idly through the charming hills all around it far away up to the rough peaks of Apuane Mountains.
The history of Montecarlo dates back to 1333; it was built to honour Charles from Boemia, King John's son, who had helped with his soldiers the people from Lucca to chase after the Florentine people, already arrived to the Lucca walls.
Montecarlo wine is full of history; almost surely the grape-vine had already been cultivated in this zone since Etruscan and Roman times. The ancient name of Montecarlo was "Vivinaia", and according to the learning people, this name comes from " Vinaria Street", the street which joined the Cassia and the Romea Street. This was a famous "Street of Wine" which went through the hill, whose slopes were already covered by Trebbiano vineyards, which gave origin to a really appreciated wine.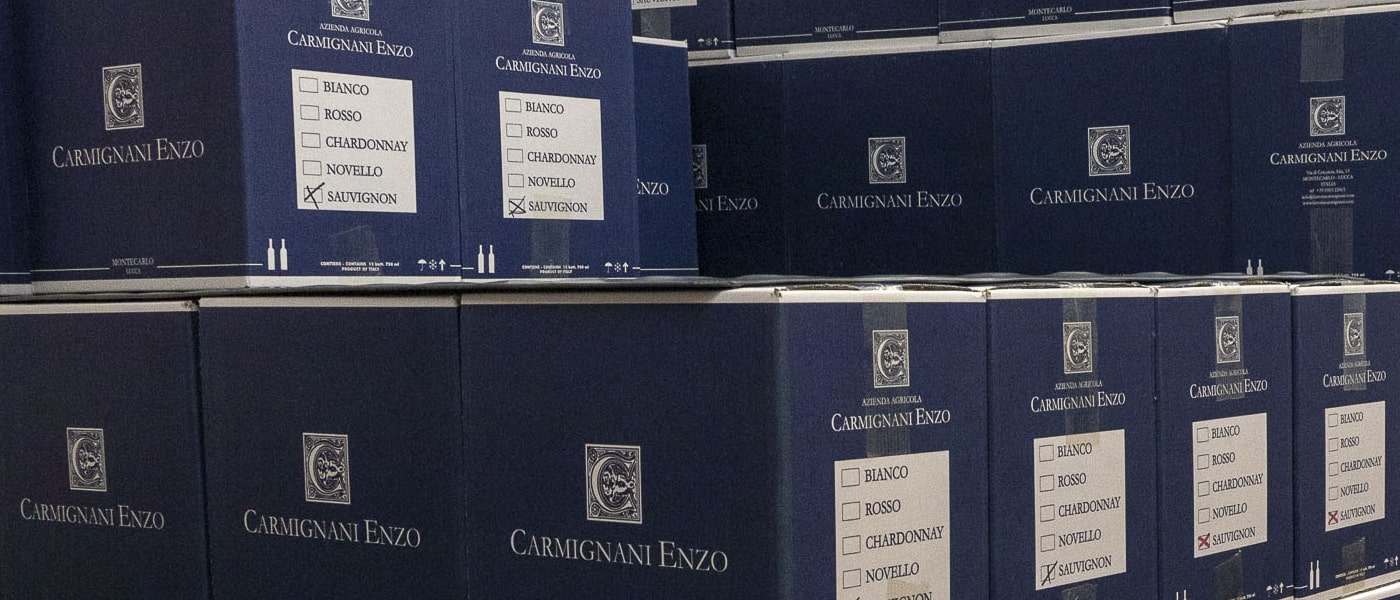 The wine producing tradition in Montecarlo went farther on and at the end of the 1800 the wine growing culture remarkably improved, thanks to the eagerness of a good wine grower from Lucca, Giulio Magnani, who brought to Italy some French species of vines ( White Pinot, Roussane, Sauvignon and Semillon) in order to improve the Tuscan Trebbiano; so new Montecarlo was originated from these innovations and was made according to the " French tradition" ( French style). Subsequently other wine producers followed in his footsteps and imitated both the mixed vintage and its vinification.
In 1969 the white wine from Montecarlo obtained the official reward of controlled denomination of origin D.O.C. (awarded to wine of outstanding quality) and in 1985 even the red wine obtained the same appellation.
As for the vineyards and wineries, a strong activity of renewal and updating in technological developments has recently taken place in order to let the small production reach the highest trade standards by now requested by the World Market.